Computer science is one of the fastest growing and most in-demand disciplines on the planet, so if you're planning to pursue this career path, it's essential that you attend an institution with excellent opportunities for your education and career growth. So which are the 5 best colleges in California for computer science? Read below to learn more about these top schools and how they can help you reach your dreams!
Requirements to study computer science in Californian colleges
The requirements are:
Whether it is the bachelor, master's, or doctoral program you are going for, you must meet up with the GPA requirement. Studying computer science in Californian colleges is highly competitive, you may want to hold a GPA of 3.0 and above.
You will need to take SAT or ACT and international students will satisfy the IELTS or TOEFL scores requirement.
All academic transcripts must be submitted during the application
Graduate applicants should prepare documents such as essays, letters of recommendation, the purpose of the statement, and a resume or CV.
Undergraduate applicants must have completed and earned a high school diploma or in their final years in high school while applying.
How to apply to colleges in California for computer science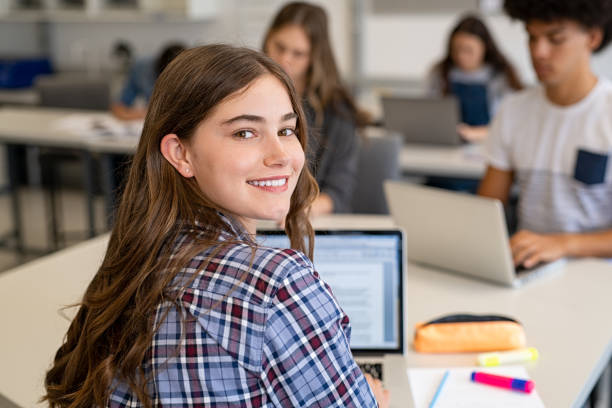 Applying to colleges in California for computer science is easy. Applications are done online where you will fill a form with the appropriate information, upload the necessary documents, and pay the application fee. The application fee usually varies by college and it is non-refundable
5 Best Colleges in California for Computer Science
1. University of California, Los Angeles
The Samueli Computer Science is the department that offers computer science programs at UCLA, and it is one of the best colleges in California for computer science. It provides education at the undergraduate and graduate levels necessary to understand, design, implement, and use the software and hardware of digital computers and digital systems.
The college has 31 research labs and centers which are cutting-edge computer facilities where students get involved in training, hands-on practice, and research with some of the world's renowned professors. To be successful at UCLA, you have to be prepared—students spend hours studying every day, even during their free time. That being said, your education will prepare you for an incredible career.
2. Stanford University
The Department of Computer Science at Stanford University is a world-leading school for computer science programs. It was established in 1965 in Silicon Valley, this location makes it unique among computer science programs. The department is consistently ranked among the best colleges in California for computer science and even in world rankings.
The department is part of Stanford's School of Engineering and offers programs leading to Bachelor of Science, Master of Science, and Doctor of Philosophy. It also participates in undergraduate interdisciplinary programs which include Computer Systems Engineering, Symbolic Systems, and Mathematical and Computational Sciences. The strong research focus is in areas of artificial intelligence, robotics, foundations of computer science, scientific computing, and systems.
3. California Institute of Technology
Caltech is a renowned institute in the areas of pure and applied sciences and has a strong research focus in these areas which makes it a world-leading institution. Its Department of Computing + Mathematical Sciences is responsible for offering undergraduate and graduate degree computer science programs.
The academic programs are Applied + Computational Mathematics, Computer Science, Computing + Mathematics, and Control+ Dynamical Systems all of which you can pursue as a bachelor, master, or doctoral program.
4. The University of California, Davis
UC Davis is an institution dedicated to learning and teaching, committed to serving the needs of society. The Department of Computer Science is one of the colleges in California for computer science, offering top-notch degree programs that lead to bachelor, master's, and doctoral degrees. These undergraduate and postgraduate programs are tailored to meet the needs of students who want to solve issues using their skills in computer science.
5. The University of California, Berkeley

UC Berkeley is a research-intensive post-secondary institution with a strong focus on science and engineering programs. It has a Department of Electrical Engineering and Computer Sciences that offers computer programs that leads to undergraduate and graduate degrees. This department is a world leader in offering computer and computing programs and consistently ranked among the best colleges in California for computer science.
The graduate degree options in computer science at UC Berkeley's EECS is an industry-oriented degree program that leads to a Master of Engineering (MEng) and a five-year Master of Science (5th Yr M.S.). There are also three research-oriented degree programs, the Master of Science (M.S.), the Doctor of Philosophy (Ph.D.), and the combined M.S./Ph.D.
Conclusion
After having reviewed all of these schools, we can say that we truly believe that UC Berkeley is by far one of if not THE best college for computer science degrees. Berkeley has a high ranking and large degree program which will allow students to get hands on training and gain industry knowledge. Berkeley is also very highly ranked and well respected worldwide, making it an excellent starting point for anyone looking to begin their CS career. However, none of these schools should be ruled out as they are all great choices which will provide students with a top notch education!